Businesses today, even those in the small and medium sectors,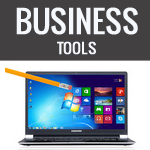 are hardly ever located within one geographic location.
With outsourcing and business process off shoring becoming
increasingly popular, a lot of businesses across industries now
have their employees spread out across the globe. Consequently,
communicating project requirements and collaboration among the
various teams have become extremely critical to ensure the
efficiency of the team are not impacted.
Thankfully, there are a wide variety of technology tools available
today that make collaboration easier.
Here are some of the best Collaboration tools to choose from.

1: Microsoft SharePoint
SharePoint from Microsoft is one of the most popular enterprise tools
for document management, business collaboration, setting up internal
social communities and to build business intelligence.
The latest 2013 version of SharePoint comes with a number of new features
including improved business analytics, better backward compatibility
for user training and better support on mobile and tablet devices.
In addition to all this, the search settings on SharePoint 2013 are a radical
change from the older editions that allow for protocol based search of results
from specific locations. Because of these new improvements, SharePoint offers
the best way to collaborate among users with different software versions and
access platforms (desktop, iPhone, etc.). Thanks to the integrated business
insights, the software also makes it easy to interpret the data more intelligently
and efficiently among the various business teams.

2:IBM Notes
IBM Notes, popularly known by its earlier name Lotus Notes, is one of
the most popular business collaboration tools in the world clocking more
than 1 billion dollars in revenues in 2011 (according to IDC).
The software comes with a desktop client that is equipped to handle a
number of collaborative environments including emails, teamrooms,
discussion forums, file-sharing platform, microblogging and instant messaging.
Thanks to this multi-pronged approach that replicates the regular online services,
IBM Notes continues to be popular among businesses.

3: Google Apps for Businesses
Google has made rapid strides in the enterprise space over the past half a decade.
Today, over 5 million businesses worldwide make use of Google Apps in their
business environment. One of the biggest advantages with using Google in
the enterprise space is the usability and familiarity that comes with the software.
The business versions of Google Apps are not too different from the consumer
apps for Gmail, Gtalk and Google Docs. Consequently, Google has made a
great use of its popularity in the free-to-use consumer space to expand its
market share in the enterprise segment. In terms of features, Google Apps
is not too different from IBM Notes offering software tools to help with
emails, file-sharing, document management, creating and sharing presentations, etc.

4: Zoho
While SharePoint and IBM Notes are popular collaboration tools among
large businesses, services like Zoho continue to be popular among the
small and medium businesses. With Zoho, you get a comprehensive array
of business management, productivity and collaboration applications at one place.
The software includes applications for instant chats, document management,
discussions, emails, e-meetings, project managements and wiki management
that help in effective collaboration and knowledge management.
While these are the best 4 suites for implementing collaborative technologies
at the work place, there are several other alternatives – some of them a lot
better – for specific collaborative activities. For example, businesses that
would require frequent video conferencing might prefer Skype over other tools.
For online meetings and desktop sharing, WebEx is a great tool. So one way
to ensure your business has the best collaborative tool is to go a-la carte and have
tools from various providers for specific collaborative events.
This not only ensures you have the best tools for collaboration, you could
also cut costs by not paying for services your business may not need.
The end.