Although latest trends indicate a growing number of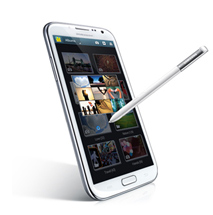 people are opting to use cloud-based and mobile software,
businesses rely on software that can reside
over a variety of platforms.
Here are 20 excellent business apps to
consider for 2012 that could help
enhance your business and works on various platforms.
Bizodo
Is true point and click for creating online forms.
Create secure forms on your site. Protect your submissions & results.
Utilize encryption on sensitive data. Receive special guidelines on best practices.
Use SSL to protect your data without complicated steps.
Package range from free to US $5- $29.95 per month.
Abukai  
ABUKAI Expenses eliminates all the cumbersome work associated with creating expense reports including typing data from receipts, categorizing expenses and looking up exchange rates. ABUKAI auto-magically reads out your receipts and turns them into an expense report.
With the standard version available for download, you will receive expense reports via email as an Excel spreadsheet with your receipt images attached in a PDF.
SolarWinds User Device Tracker 2.0 –  
SolarWinds User Device Tracker (UDT) makes it easy to instantly find a computer and retrieve the switch name, port, port description, VLAN, and more. Simply search on an IP address, Hostname, or MAC address and SolarWinds User Device Tracker will quickly find the current location of your device. It delivers the device-tracking capabilities of an expensive switch port-tracking appliance at a price point that won't have your CFO sniffing around where you don't want him to be.
Office 365
Office 365 is far more than simply a Web version of Office 2010. Office 365 is a service comprised of cloud-based versions of Microsoft's four front-running business products. Gives you anywhere access to email, documents, contacts, and calendars so you're always up-to-date. Familiar tools make it easy to connect and work with others. Office 365 comes with the robust security and reliability you need to run your business, all for $6 per user per month.
DNSViz
DNSViz is a tool for visualizing the status of a DNS zone. It was designed as a resource for understanding and troubleshooting deployment of the DNS Security Extensions (DNSSEC). It provides a visual analysis of the DNSSEC authentication chain for a domain name and its resolution path in the DNS namespace, and it lists configuration errors detected by the tool
Primadesk
Primadesk helps keep your cloud content organized. Search, manage and backup your personal cloud data with one simple interface no matter what device you use. Turn cloud chaos into control. Find your personal cloud content, wherever it is, and in one single search..Put your information where it belongs in the cloud without obstacles – no worries about logging in, data formats or device type. Primadesk's multi-layered security ensures that your passwords are safe and secure.Best of all, the beta release is free.
BounceBack ServerPlus Redundant Backup & Recovery Solution
The BounceBack ServerPlus Backup appliance provides small businesses with powerful Instant Server Recovery. Restart your business in the time it takes to restart the server, no need to install an OS or reimage a drive.The BounceBack Server software creates a mirror image of your entire business server, including the Operating system, all applications, User settings, Group policies and important company data all in native file format.It is designed to work in a 24 x 7 IT environment.
SysAid 
SysAid is a Leading Provider of IT Helpdesk and Customer Service Software solutions
SysAid, formerly Ilient, offers a powerful and dynamic web-based infrastructure solution for the internal and external service desk. Our trademark SysAid products combine feature-richness with true ease-of-use, seamless installation and smooth integration. Service professionals in over 60,000 companies worldwide enjoy unrivalled service excellence and a competitive edge above the rest with our premium suite of software management tools.
CrashPlan PRO 
CrashPlan PRO backs up changed information as often as every minute and continues to watch for changes to data in real-time. If you need a file while you're away from the office, you can log in to your online account through your laptop or a mobile device with a web browser and restore your files. CrashPlan retains more versions of newer files and fewer versions over time.
Manage backups for other users according to backup policies and preferences that make sense for your company.
Intacct 
Intacct provides small-business focused accounting and cloud financial management, tools that any business, no matter what size, needs. Several financial components are available such as General Ledger, Accounts Receivable, Cash Management, Revenue Management and more.
Additional features include contract management, revenue management, inventory, purchasing, vendor management, financial consolidation and financial reporting applications, all delivered over the Internet via cloud computing. The service also specializes in migrating customers from QuickBooks
BESTVENDOR- 
BestVendor helps you find the best work apps to get things done. We believe that the right product or hack can transform your work life — and that there's no better way to find them than through your peers and contacts.Initially, we're focusing on software and apps. Longer term, we aim to become the first place you go for reviews and recommendations on any business product or technology.
SOS Online Back-up
Protect your business by backing up your laptop fleet, fileservers, and workstations. SOS Online Backup is an ideal compliance solution for law firms, accountants, doctors, and restaurants.
SOS is compliant with HIPAA, SSAE 16, SAS 70 Type II (Sarbanes-Oxley, PCI, and US EU SafeHarbor. 175 GB of Unlimited PC backup starts at just $299 per year. Unlimited versioning and unlimited file archiving are included in all SOS business plans.
AIR SHARING – 
Air Sharing makes using the iPad or iPhone as an external drive easy as can be. Perfect for any iOS user who needs to view and move files. Air Sharing is the most powerful way to view your documents on the go. With Air Sharing you have your files with you everywhere. Leave your Flash drives at home.
SmarterMail
SmarterMail delivers Exchange-level email server software and instant messaging for a fraction of the cost. With lower hardware requirements, superior stability and reduced maintenance costs, SmarterMail has significantly lower TCO and is the best-in-class Microsoft Exchange alternative for businesses and hosting companies. Access your email, calendars, contacts, tasks, chats and notes in the office, on the road, or at home with SmarterMail's leading webmail interface
YouDazzle  
Harness the power of the CLOUD. Grow your business with the #1 cloud presentation and sharing service. YouDazzle provides branded data rooms, mobile file sharing, real-time analytics and the latest screen sharing, co-browsing and web meeting capabilities. Get your business out of email and into the cloud. Do it now – we can get you started in minutes!
MyCyberTwin– 
MyCyberTwin is a new generation of Artificial Intelligence (AI) technology creating interactive virtual agents to chat with customers. These intelligent virtual beings are also known as virtual assistants or chatbots. It has state-of the-art artificial intelligence algorithms and natural language capability, to allow a deeply humanized interaction experience. CyberTwin virtual agents have both Text to Speech (TTS) and Siri-like Speech to Text (STT) capabilities, and can live in any environment (website chat, social media, MSN, mobile, video games, virtual worlds, voice).
Pocketcloud– 
Wyse Experience! Wyse PocketCloud allows IT administrators and end users to securely access their PC, Mac, virtual desktop and/or enterprise server remotely through the convenience of their Android or iOS device. PocketCloud accesses any physical or virtualized infrastructure that supports the Microsoft RDP or VNC protocols. In addition PocketCloud is VMware View 4.5 Certified and supports VMware View 4.5 connection broker in direct and tunneling modes
Anti Android Network Toolkit 
ZImperium LTD is proud to annonce Android Network Toolkit – Anti.
Anti consists of 2 parts: The Anti version itself and extendable plugins. Upcoming updates will add functionality, plugins or vulnerabilities/exploits to Anti. Using Anti is very intuitive – on each run, Anti will map your network, scan for active devices and vulnerabilities, and will display the information accordingly. When finished scanning, Anti will produce an automatic report specifying which vulnerabilities you have or bad practices used, and how to fix each one of them.
SPECTOR360  
Beyond its powerful capture and analysis functions, SPECTOR 360 offers instant keyword alerts and complete audit trails so you can dig deep into the issues most critical to your organization. Keyword alerts are an invaluable way to quickly and instantly learn if users have acted in ways that require immediate notification or action. In the final analysis, SPECTOR 360 offers what is perhaps the most elusive and valuable business benefit of all: the peace of mind you attain by having captured, analyzed, and acted … appropriately, decisively, and with confidence.
MagicalPad
MagicalPad provides an intuitive visual framework that fosters clarity, innovative thinking and communication to improve business results. Capture ideas, information and more… It's easy to capture everything at once then structure it, organize it, prioritize it. Or start with a straw man then flash out the details and drag winning ideas to the top. With everything in a single dynamic view, you'll uncover relationships, draw important connections and reorganize content into clear communications.
We hope you find these of use in your business.