When we are talking about B2B we mean business to business.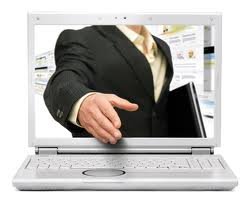 This is when you market or promote your business
product or service to other businesses.
We all want to portray or business in a positive light and get our
business brand or message out to as many other businesses as we can.
With the growth in Internet usage and especially social
media platforms such as Twitter, Facebook etc we now
have an opportunity to explore this medium
to its full business benefit.
So what are the key benefits of using social media to promote your business.
Substantially Lower Marketing costs compared to traditional marketing.
Wider exposure
Can target your efforts more effectively
Increased access to Free resources
Online payment processing
Finding B2B business partners
Costs Savings on Marketing and Telecoms
In traditional offline marketing printing and distribution costs could be
substantial depending on the size and quantity of the printing materials.
You also had traditional postage or distribution costs per unit.
You can now use your full web presence as your shop window or brochure
and allow people view and download information on your product
or service thus saving on all of the above.
We are also seeing a growth in Internet telecommunications or VOIP as it is called.
We pay 1 bill for our internet connection and also make or receive calls over this connection.
Wider Market Exposure through Social media
When we looked at our potential market before the growth of the Internet we could
only see within our geographical area. Now with the growth of Internet usage
especially in the areas of social media such as twitter, facebook, youtube,
we can get our message across to a wider or global community.
If we engage in these areas we can build up a brand recognition or following for the long term.
Can target your efforts through Social Media
When you sit down to analyse what areas of marketing work for your business the
internet and all its capabilities will be important. We can target our marketing
through the various channels.
We may have built up a list of past clients or customers and email out a newsletter or offer.
we can engage with Twitter users by tweeting to our followers or select groups
through the use of a particular hashtag.
We can run advertising campaigns on Google called Pay per click (PPC) where our
add appears on the top of a google search page based on the
words or phrase people search for.
Free online resources
Think of the Internet as one of the largest online business support services you can use.
We have websites that will offer you advice in all aspects of online business.
We can be shown the tips and techniques used in using Social media such as twitter,
Facebook etc. There are video tutorials on youtube that can train us in the use of technology to support our business.
We can post questions and receive help and answers from experienced members of industry forums or boards.
Online Payment Processing
Along with the growth of the Internet as come the growth of e-commerce.
E-commerce not only involves selling your product or service online but also
receiving payment online. The ability to display our products and services has
been made easier with shopping cart technology that be easily added to our website.
At the same time the payment processing side has been simplified through companies such as Paypal.
Finding B2B business partners
We can also use the Internet to find other B2b business partners on a global scale.
In the past we were limited to sourcing partners locally and either selling to them
or reselling their products or services. This obviously has a limitation to the size
of market we are living within.
We now can search for potential partners across the globe and look at export
markets for our products or services or even becoming a reseller or
importer where it fits our business model