The saying leaders are born and not made is not entirely accurate,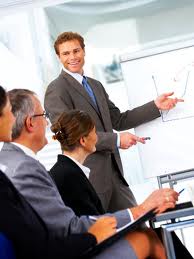 In reality companies have spent a significant amount of money every
year to coach their managers to become better and effective leaders.
What makes team leadership important and what exactly can one gain
from taking part in such a program?
Mentor not micro-manage
Micro managing your team isn't an effective route to take, if long-term and sustainable success is something your company strives to achieve. Remember nobody likes to have someone breathing down their necks at work all the time. Instead, bosses need to be more than supervisors. To be more effective, a boss should play the role of a mentor. He should be the one to know the direction the company is heading, go the way and show the way.
Leaders must also nurture the developmental needs of their subordinates
and possess the ability to mentor them to success.
In other words, it is the leader's role to raise people's aspirations for what they can become and to provoke the inner motivation and energies for them to get there. In an essence, this is what team leadership training is about.
Team Leadership Training Objectives
The objectives of team leadership training can be broadly set out as follows:
Helping leaders understand the uniqueness of each employee and their needs for supervision.
Training leaders to develop their subordinates into professionals who are competent and committed.
Equipping leaders with the necessary knowledge and skills so that any challenges can be easily taken.
Aligning the leadership style of participants with the direction that the rest of organisation is taking.
Steps involved in process of Team leadership training
To achieve the above, the following scientific process is used:
Through the use of written self-assessment exercises, discussions and group activity; participants can assess their leadership strengths and identify areas that can be improved upon.
Participants are guided to identify the skills and attributes of an effective team leader, as well as the style of leadership to be employed in different situation.
Participants are taught best practices in managing relationships with their subordinates and teams. They will learn of when and how to effectively schedule meetings and review the progress of the teams.
Identifying the comfort zones of participants and potential sources of team conflict. The training imparts knowledge into how each group member makes decisions and how to communicate with each other. Leaders are shared techniques on how to manage interpersonal differences for the benefit of the organisation.
The team leadership training can be carried out on-site as well as off-site. Whichever format your organisation chooses.
The aim of the training is ultimately to create leaders who are close enough to relate to their subordinates, but keep a good distance ahead to motivate them.
Thanks the BSN Team