In times of recession it's essential for business to find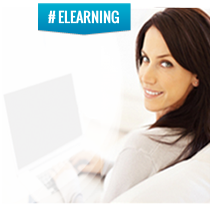 ways to increase efficiencies, reduce operation costs
while at the same time maintaining profitability, normally
this means cutting back on non-core expenses
such as Travel, Events & Training.
There is an effective argument though for investing
in business training to get the maximum benefits,
efficiencies and productivity from all areas of the business,
This training should include all levels of management and staff.
Some Key business improvements
Employees training helps develop new skills to keep up with the
evolving technologies that increase productivity

Management training will help improve business focus in key strategic
areas that are most beneficial or profitable  to the business

Highly trained employees who are interested in bettering themselves and
the business can be an incredible asset in the workplace

A better skilled workforce means fewer machine breakdowns, lower maintenance
costs, lower staff turnover, lower recruitment costs, fewer bad debts, fewer
customer support calls, fewer help desk calls, less need for supervision,
reduced downtime, and increased worker productivity.

As more employees develop skills in needed areas and learn consistent
approaches to process improvement and problem-solving, there is a
cumulative effect that benefits the entire organization.
Some Key performance Stats
An ASTD (American Society for Training and Development) study found
companies offering comprehensive training enjoyed a 24% higher profit
margin than those with less comprehensive training.

According to The National Center for Vocational Education Research companies
see an ROI from 30% to 7,000% on every training dollar spent.

Companies investing in training have a higher income per employee of up to 218% according to ASTD.

An MPI (Manufacturing Performance Institute) study of 1,000 manufacturing
companies found that the median revenue per employee went up $31,000 when
an effective supervisory leadership training program was part of their culture.