With increasing demand for complex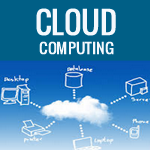 computing services, it has become essential
to use those which are not only safe but add
value to your business as well.
Cloud Computing Tools for your Business
We have collected some of the best Cloud Computing
tools for you that will keep you ahead in the market.
They are listed below are in no particular order.
1: LogicMonitor: – This tool is especially for IT managers as it is designed to provide a
consolidated view of their switches, routers, applications and servers from a single Web portal.
2: Boundary:- Regardless of language and technology stacks,  this tool offers an
IT management service that can monitor infrastructure
3: ManageEngine: – This SaaS-based help-desk application includes a self-service
portal and a Web-based knowledge base. It is a multi-site support that helps
in SLA management and email integration.
4: ASCI Connect: – If you need a consolidated view across single and
multi-vendor networks, this tool is worth checking.
5: AppNeta: – This tool is more into network performance and application traffic.
This service use lightweight appliance, however depending of the requirement,
appliance is also available with a higher capacity for larger data centre operations.
6: Kaseya :- This tool provides SaaS IT management tools that are available either as a
bundle or separately. Some of the services they offer are, ticketing agent monitoring,
mobile device management, patch management, etc.
We hope you find these tools of value
Thanks
The BSN Team