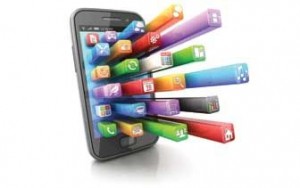 In today's competitive business environment, social media has become an excellent tool to build a community around your product or service.
We have collected some of the best social media tools that will help you in expanding your online target audience.
Nimble: – Nimble builds up a profile of each user by
retrieving their social details from various networks
including twitter, Facebook, LinkedIn and Google +.
This tool helps you to generate sales by growing and managing relationship
with your contacts with your social media channels.
Klout:-Based on your social media activities, Klout shows you as an
influencer score, which is determined over 400 variables.
AgoraPulse: – This tool helps you to attract more fans to your Facebook page and
with real-time statistics it measures the performance of your page as well.
Facebook Insights: – With this tool, you can track growth and impact of your
Facebook page in the form of a Dashboard. Reach the right audience at the
right time; this is what this tool actually helps you to do.
IFTTT :- IFTT refers to "If this then that". This tool helps you to automate your
tasks associated with social media. You can create 'Recipe' with IFTTT, which
contains source and destination and you can utilise the same with other available features.
SocialPointer: – You can track and monitor social mentions and respond in real-time
with the help of Social Pointer. This tool helps you to find potential customers and
you can receive immediate feedback about your business.
FollowerWonk: – FollowerWonk is owned by SEOMoz and is very effective in reaching
the right people at the right time. You can easily understand and sort your followers
and reach them at the best times when they are active.
Pingraphy: – Upload your pins (pictures that you want to put on board) in bulk
and view their progress with statistical reports. Check out Pingraphy,
if Pinterest is a growing platform for your business.
Twit Cleaner:-Twit cleaner helps you to analyse the people you follow,
you can improve your presence on Twitter and utilize your time and efforts effectively.
 Seesmic: – With Seesmic, you can manage all your social media accounts in one place.
It helps you to be proactive and quickly respond to social activity in real-time.
We hope you find these Social Media tools of value.