Calendar Management is essential if you wish to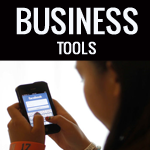 deliver a service in a timely manner.
We have collected 8 of the best Calendar tools that
will help you manage whatever you are planning.
Here they are in no particular order:-
Google Calendar: – You can access this calendar with your Google account.
It has very interesting features that includes private, public or merge
calendars. You can also create reminders.
BusinesITOnline: – This tool gives a free and premium version of its
calendar services. It also provides tools for a small business
including file sharing, invoicing and contacts management.
Backpack Calendar: – With backpack you can make pages with to-do lists,
files, notes and images. It also gives you reminder features that can be
accessed on email or on your cell phone.
Zimbra Calendar: – Zimbra offers the most innovative messaging
experience available today. You can also drag and drop events
to change date, time or duration.
Live Calendar: – This comes with your Hotmail account and is an online
version of the Outlook calendar.
Officezilla: – Officezilla is a web based office suite with essential features
like calendars, contact managers, message forums and many more. Worth checking out!
Yahoo! Calendar: – Organize your events and appointment with
Yahoo Calendar. It also integrates with Microsoft Outlook and Palm devices.
SnapPages Calendar: – SnapPages are easy to create, to customise
and easy to manage tool for effective calendar management.
We hope you find these tools of value
Thanks
The BSN Team